Chilli Agni Jwala - Kalash Seeds (10 gm)
Non-returnable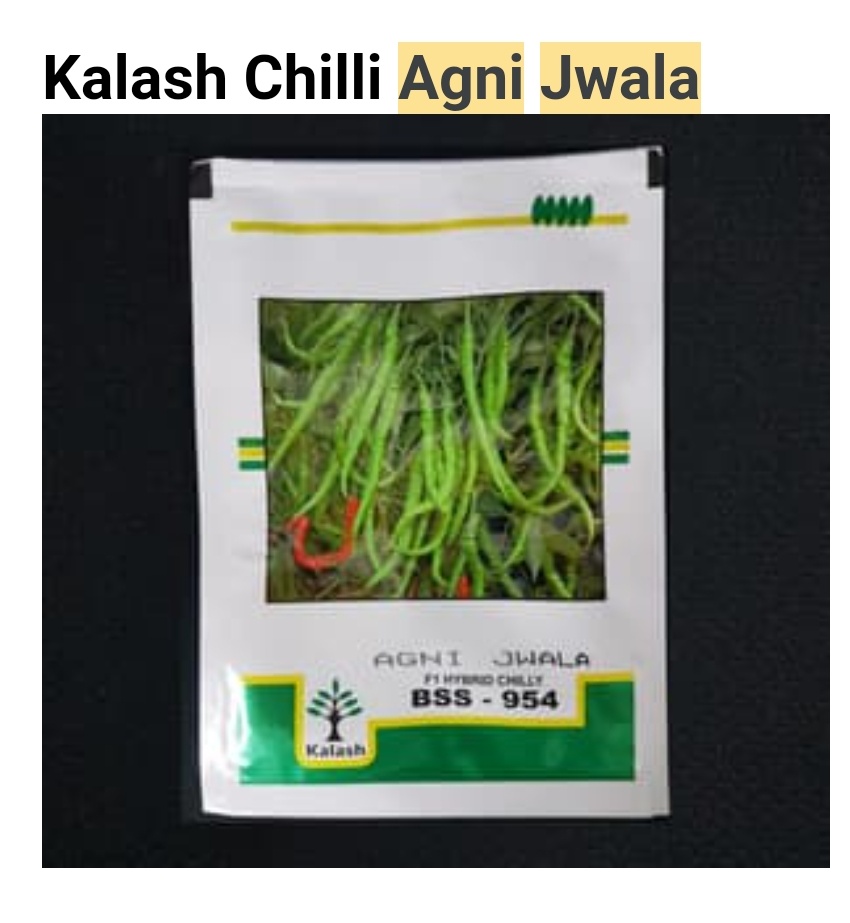 During the growing period which extends over 4 months maximum temperature ranging from 20°–30°C and a minimum temperature not below 10°C is ideal.
The fruit colour is affected at temperatures below 15°C.
Chilli is grown in many types of soils-sandy to heavy clay.
A well drained, fairly light fertile loam with a fair moisture holding capacity is ideal.
The light soils produce better quality fruits than heavy soils.
Chilli crop prefers a soil reaction ranging from pH 6-7.